Prepare Thoroughly for the AFCAT Exam at TIPL Coaching in Kolkata
Air Force Common Admission Test (AFCAT):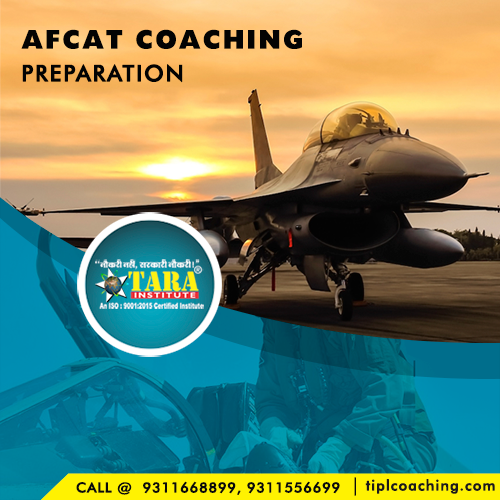 AFCAT that is the Air Force Common Admission Test is one of the most prestigious exams in India. Every year a large number of the participants head towards their dream to become a dedicated Air Force Aspirant via AFCAT.
Owing to the difficulty level of the examination, participants need to act dynamically and follow a vibrant preparation schedule as given by institutes. AFCAT coaching in Kolkata by TIPL Coaching is one of the best coaching centers and impart the training to students unconditionally. To score well for the exam join our AFCAT coaching in Kolkata and experience the difference.
A proper search for the Institute for AFCAT exam in Asansol is necessary so that to see that the institute for exam is having the best faculty members to help in the right study. Classes for all the subjects are covering the whole syllabus within stipulated time frame at our institute for AFCAT exam in Asansol. A candidate must inquire about everything in detail and prepare the preparation plan accordingly.
Our classes of AFCAT in Bardhaman are one of the top 5 coaching institute of AFCAT. Students must ask the teachers to show them the best strategy that they can follow during the exam at our classes of AFCAT in Bardhaman city. When you are solving the online test series and offline test series you should use the necessary tips and tricks that will help you to gain maximum from the limited time frame of the exam conducted in our centres. Crash courses are also available to those students who for some reason are unable to attend our regular course.
For those students who are living near the Salt Lake area or in Salt Lake area can join our centre for Coaching for AFCAT in Salt Lake, as its near their living place and hence convenient. The teacher of our academy at TIPL Coaching follows different and unique teaching methods for students based on their grasping power and level of understanding.
As capability differs from student to student we at our Coaching for AFCAT in Salt Lake give personal attention to them. As some students take long time to get clear with the concept our faculties at our institute of AFCAT in Durgapur also conduct doubt sessions. We are a very good institute for coaching and have many students coming to us for the perfect preparation.
Another thing that teachers make all our students learn is answer the maximum questions and must avoid the guessing game during the exam. The tuition centers Institute of AFCAT in Durgapur have the top faculty members who devote their time for solving the students query in the best possible way.
Well planned strategy will work in the exam. But also remember to make it work. You also must work on your writing speed, so as to complete your paper in stipulated time. This can be helped by solving unsolved papers as much as you can during the learning period.
Enroll for the top AFCAT coaching in Kolkata at TIPL Coaching.
Join TIPL for result in AFCAT Exam, Online Coaching for AFCAT Exam, Best Video Lecturers for AFCAT Exams, Leading and Best AFCAT Online Coaching Classes in India, Free Video Recorded Classes for WBPSC Exam Preparation.