Exams for different cadres
IBPS CWE PO/MT for the position of Probationary Officer or Management Trainee. IBPS PO is conducted twice in a year.
IBPS CWE Clerk for Clerical positions. This exam is also conducted twice in a year.
IBPS Specialist Officer. This exam is announced from time to time and covers specialist positions in banks.
IBPS CWE Scorecard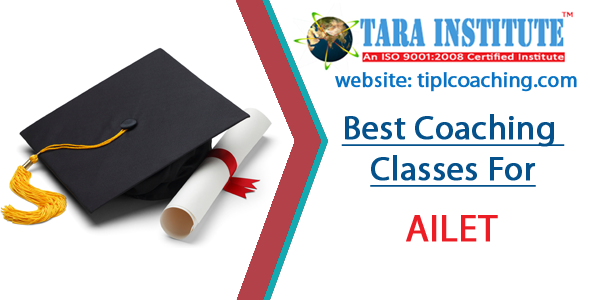 In all these exams, a scorecard is issued to all candidates who secure more than minimum qualifying marks in each test of the examination. The candidates can reappear in the exam if they would like to improve their score. Candidates who appear for the CWE will be able to check their status after the examination. Scorecards will be issued to candidates who secure minimum qualifying marks and above in each test of the examination. Successful candidates in the CWE who meet the eligibility criteria can apply for jobs in participating banks.
Each participating Public Sector Bank independently issues a separate recruitment notification. The successful candidates are required to apply to any of the participating banks when the job openings are announced. The banks will notify vacancies as well as eligibility criteria such as age, educational qualification, and minimum CWE score. Banks may also put forward proficiency in local languages as a eligibility criteria, especially in the case of clerical cadre recruitment. Each bank will then individually shortlist candidates and carry out their own selection processes such as Interviews etc. for final selection.
If you are looking for Bank Jobs in Public Sector Banks and Regional Rural Banks (RRB's) in 2013, then you are at right place.In order to apply for PO,Clerk and Specialist Officers vacancies in these banks, you will have to appear in the IBPSRecruitment Exams in 2013, popularly known as IBPS Common Written Exam (CWE)
Under the IBPS Recruitment 2013, CWE's will be conducted for the posts of Clerks, PO' and Specialist Officers in 19 Public Sector banks and a Separate CWE will be conducted for Gram in Banks.
What is an IBPS Common Written Exam ?
As the name specifies IBPS Common Written Exam is a Common Exam that is conducted by IBPS on the behalf of participating banks. It is worth mentioning here that in May, 2011 Government of India had approved the IBPS for conducting the recruitment exams on the behalf of banks.
In this scheme of examination, IBPS invites online applications from the eligible candidates. After receiving applications, IBPS conducts a Common Written Exam (CWE)The Successful students in the CWE are then issued scorecards, based on which they can apply for Jobs in Public Sector banks.
IBPS Recruitment 2013
Until March 2012, IBPS is conducting Common Written Exams only for 19 Public Sector banks.But in March 2012, IBPS had been given additional responsibility to conduct the Common Written Exam for Regional Rural Bank's and following these orders of Govt of India, IBPS decided to conduct the First Common Written Exam for 82 Regional Rural Banks in September, 2012
Now every one is waiting for IBPS Recruitment in 2013
As large number of bank employees are retiring in the coming 2-3 years, so there is huge requirement of Jobs in Public Sector as well as Regional Rural Banks and as such the IBPS decides to conduct the 5 Common Written Exams for Public Sector Banks every year and 2 CWE's for Regional Rural Banks.
As such IBPS had no proper time table for conducting these Common Written Exams, so we cannot confirm the IBPS Exam Dates in 2013.The Dates for IBPS Recruitment 2013 will be decided by IBPS and will be communicated to candidates through Official Website.
IBPS PO Recruitment 2013
Since IBPS Conducts the Bank PO Exam twice an year. So we can expect the IBPS PO recruitment Notification to be published in January 2013. Although we are not confirming the dates, as the same will only be decided by IBPS.
Students who wish to apply for PO Jobs in Public Sector banks will have to appear in the IBPS PO Common Written Exam in 2013. In order to appear in the IBPS PO exam, candidates must be a Graduate and lying in the Age Limit of 21- 30 years
Banking Sector is one of the most reputed sector employing candidates for posts like Bank Po, Bank Clerk. Professional Officers etc. Being one of the coveted exams, Bank Exams are not only tricky but very difficult to clear. A number of Public Sector Banks hire applicants through multiple Bank Exams such as IBPS PO, IBPS SO, SBI PO, SBI SO, IBPS Clerk, SBI Clerk, Dena Bank PO etc.Considering the implication of these exams, TIPL Coaching provide candidates with the best course content, dedicated faculty and effective study guide through Bank Coaching
TIPL Coaching delivers coaching classes for exams like IBPS PO, IBPS SO, SBI PO, SBI SO, IBPS Clerk, SBI Clerk etc. We have Bank Coaching in New Delhi to help applicants staying in New Delhi with their preparation for upcoming Bank Exams. TIPL Coaching has Bank Coaching in New Delhi at various locations namely Laxmi Nagar Peeragarhi Rajendra Ngr Uttam Nagar Mukherjee Nagar Munirka GTB Nagar etc. With batch timings that suits every aspirant's need and a quality course happy to scale various Bank Exams, TIPL Coaching is a leading brand name for Bank Coaching in New Delhi.