Staff Selection Commission Examination (SSC Exam 2019-2020) Preparation Institutes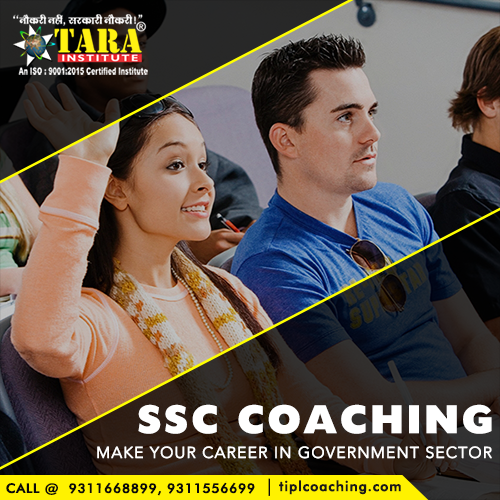 With the hard work of the students the Best SSC Coaching in Delhi that is TIPL combines their extensive experience and smart work so that the students are provided with shortcuts, tricks and basic technicalities that are often overlooked by other coaching centers. They are one of the Top Coaching for SSC have a unique way of teaching which helps in pushing the students towards success.
SSC Exams can be easily and confidently cracked through by studying at the top SSC coaching TIPL. You can make your hard work give the expected results for better career ahead. Enroll at TIPL for the best SSC Coaching in Delhi.
SSC CGL Coaching is provided brilliantly by TIPL Coaching in Delhi & Mumbai. SSC CGL stands for Staff Selection Commission Combined Graduate Level Examination, which is basically a competitive examination held every year by SSC.
Regional/Sub-regional Offices of SSC
To perform tasks like issuing of admit cards, reception and processing of applications regarding examinations and then conducting interviews for candidates at the major cities including headquarters, there are nine regional offices of SSC all over the country.
Eligibility for SSC
A bachelor's degree with Mathematics or Statistics or Economics as main or elective subject is required to meet the eligibility criteria for the post of compiler. Statistical Investigator Grade: For the post of Statistical Investigator Grade II, a bachelor's degree with economics or mathematics or commerce as the main subject with statistics is necessary.
All other Posts: For all other posts bachelor's degree is required from an affiliated institute which has been recognized by UGC.
Appointment of Successful candidates
The selected candidates will undergo further procedures for the following posts:
? Central Secretariat Clerical Service
? Armed Forces Headquarters
? Grade VI of the IFS branch
? Vigilance Commission Clerical Service
Then the interview cum personality test is conducted for different posts:
? Assistant
? Inspector of Income Tax
? Inspector of Central Excise
? Preventive Officer
? Examiner
? Assistant Enforcement Officer for department of revenue.
? Sub Inspector of CBI
? Inspector of Posts
? Investigator of statistical data
? Inspector of Central Bureau of Narcotics
? Posts for which Interview cum Personality Test is NOT prescribed:
? Auditor
? Accountant/Junior Accountant
? Upper Division Clerk
? Tax Assistant
? Compiler
Every year, hundreds and thousands of individuals appear for this exam. TIPL Coaching believes that in such a high competition, it is important for you to have the right edge, the right turning strategy which can make you into a winner.
Why choose TIPL for SSC?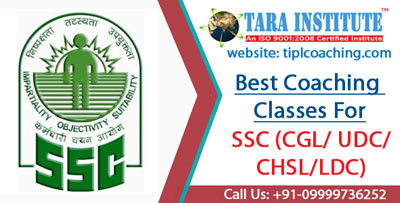 The difference between a normal student and achiever is smart work. With your hard work, we combine our extensive experience and smart work to provide you with a bunch of much needed shortcuts, tricks and basic technicalities that are often overlooked and cause penalization in the exam. Being one of the best coaching centers for SSC, we never let our students down; giving them the advantage they need to make it count.
TIPL boasts of a unique teaching method that has always helped us in pushing our students towards success. Our well designed study material as well as the online test series are aimed at preparing students well. Be it a regular course or our crash course, we are way ahead of other coaching classes. TIPL is an academy that has its study centers in Delhi and Mumbai, producing the best results when it comes to SSC exam. Our offline test series too has its own advantages, focusing more on the accuracy of lessons learnt in class.
Contact us and we can guide you correctly for the best way to crack the esteemed SSC exam. Give your career the necessary boost and your dream the strong wings of knowledge by studying at one of the top 5 SSC coaching and tuition centers in India. With us, you can make your hard work give the expected results for a better career ahead.