Now Get into the Indian Ministry with the Accomplished SSC Coaching in Mumbai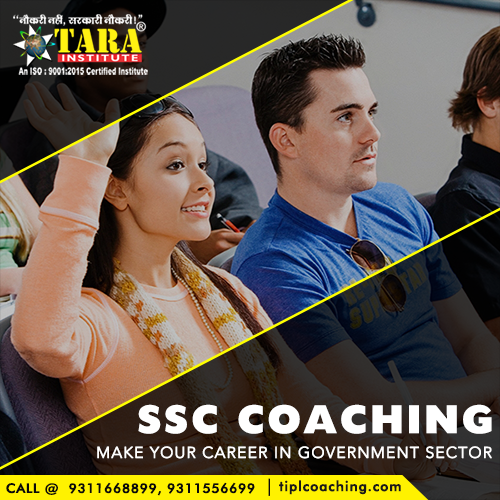 Indian Ministry has a number of roles and designations to offer for the young blood to go and revolutionize. The pride and honor in working under the ministry of the government of India has its own charm and elegance. Not only does it make you a government employee but it makes you feel proud for being a government servant serving the general public in the country.
SSC or the Staff Selection Commission conducts an exam every year for admission into various roles in their department. Students can now go for the best SSC coaching in Mumbai by enrolling at TIPL Coaching ? the one-stop destination for the preparation of government examination in India.
If you truly aspire to enter the secular society of the country, then the coaching center that will help you achieve it is TIPL Coaching. We are the famous and reputed institute of SSC in Aurangabad and also run classes of SSC exam in Pune.
We are amongst the top centers of the country providing quality coaching to our students at a very nominal fee at classes for SSC exam in Mumbai metropolitan.
We are known as an institute of excellence owing to our string student base. Our centres are throttled with students from all over India reaching there to attend the classes of SSC exam in Pune. The best faculties and our carefully designed study materials and unique teaching methods are appreciated amongst the tuition centers.
We have our coaching centres in the top cities in Maharashtra namely SSC coaching in Mumbai, Institute for SSC coaching in Nashik and classes of SSC in Pune city. With our regular courses and crash courses made available in these cities, students can now attend the classes for SSC in their respective cities also.
Known amongst the top 5 coaching centers of the country, TIPL Coaching makes you realize your dream and helps you work for it. Not only this, but our coaching of SSC in Nagpur and an institute of SSC in Aurangabad also have a provision for online test series and offline test series to provide that edge to the preparations of our valued students. Our coaching for SSC exam is very much admired owing to the consistency in results wherein all the top 10 ranks were secured by our bright students.
We own our reputation and image all to the coaching of various government sector exam preparations. With our coaching for SSC in Nagpur, and Institute for SSC exam in Nashik success is guaranteed for students who work through that extra edge in life.
We provide our students with all the necessary information and guidance that is required by them to succeed in this exam. We at our institute for SSC preparations makes sure that the needs of every student are thought of as separately so that all our dedicated students can achieve the desired rank.
Stay prepared for the top SSC coaching in Mumbai at TIPL Coaching. To know more about us, explore us online.
Copyright © 2019 tiplcoaching.com - All Rights Reserved