Best ONLINE SSC Coaching in Kolkata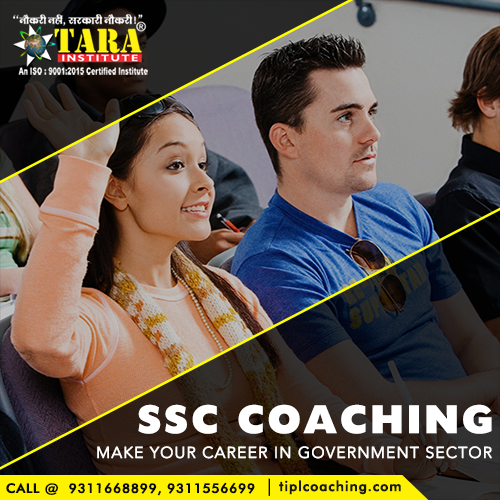 Once you have completed your plus two, it is the time that you gear up for your higher studies. However, there are many fruitful opportunities in government and semi-government sector that can make your career secure.
Passing the relevant examination is an important step in this regard, and no one but a good SSC coaching in Kolkata by us at our TIPL Coaching institute can certainly provide SSC applicants the top in the town coaching. We help our students at every single stage with the required guidance, study materials, personal coaching, doubt sessions, extra classes and more.
At TIPL Online Coaching, we can help you make your dream come true. We have helped thousands of the aspirants choose the right direction with the top class SSC coaching in Kolkata to succeed in life.
A reputable SSC academy is going to be licensed and probably ISO certified center. So first check the criteria before you register with any such institute. All our centres including our institute for SSC exam in Asansol has also the necessities and is also one of the top 10 centers providing the very brilliant coaching for the SSC aspiring students.
Hundreds of the SSC students have joined us at our institute for SSC exam in Asansol. We are into various exam and more number of exam classes means we have larger and more capable faculty members with us, which is of great help for our candidates.
The key to preparing students for difficult competitive examination is to use simple and lucid techniques that could be understood by all the students. Our classes of SSC in Bardhaman follow the same strategy of teaching and today we have become a student-centric coaching academy in the country.
The coaching classes of SSC in Bardhaman centers also provides students the free demo classes for the better and quick decision to enroll for the SSC coaching. Students get a very good opportunity to know how our unique teaching method works and about our study materials.
If you have chosen our TIPL coaching for SSC in Salt Lake, believe me you will feel proud of your right decision made on time. At most of our TIPL Coaching centers, we provide the regular course during the general teaching session. Those students who are unable to attend the classes for some reason can go for our crash course facility also. Coaching for SSC in Salt Lake is known for the teachers who are very motivating and also knowledgeable.
Students can also check for the faculty at our coaching of SSC at institute of Online SSC coaching in Durgapur, can learn about their experience and qualifications. Students in the tuition center are practicing the vigorously online test series and offline test series provided by the coaching center.
Attempting maximum number of questions in the minimum possible time is the key factor in increasing the success rate. Our institute of SSC in Durgapur is one of the top 5 institutes in Durgapur town.
Make sure you make the maximum use of all the studying facility that will be provided to you by us at our TIPL Coaching centre while LIVE SSC coaching in Kolkata.
Copyright © 2019 tiplcoaching.com - All Rights Reserved