Join TIPL Coaching for the Best SSC CGL Coaching in Kolkata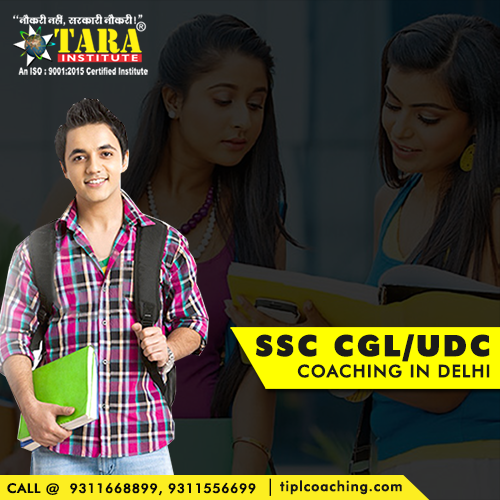 With the growing popularity and rising cutoff in SSC CGL, it is advisable to candidates to take expert guidance from the leading coaching institutes available. We at TIPL Coaching have today emerged as one-stop destination for the SSC CGL Coaching in Kolkata at the highly competitive fee.
Our mentors at TIPL Coaching boost up the confidence level of the students and guide them how to cover the entire syllabus in required time. We have the best study syllabus course that will clear your every doubt. Join TIPL Coaching for the best SSC CGL Coaching in Kolkata without the further delay.
To crack the SSC CGL exam is not as simple as we think. Join TIPL Coaching the top SSC CGL coaching center in Durgapur helping you crack the exam with rank in top 5 probably.
For proper guidance and proper study TIPL Coaching is leading on the top most for providing SSC CGL exam coaching in Kolkata, Durgapur, Bardhaman, Asansol, and Salt Lake. Online test series and Offline test series are being facilitated by our faculty members based on past experiences.
In the recent years, TIPL Coaching has grown out to be one of the major destinations when it comes to SSC CGL Coaching in Salt Lake with a prime focus to provide Qualitative and Advance education to our students. The position in the top 10 coaching has made us incomparable.
At our Institute for SSC CGL exam in Asansol, you can find the best-in-class learning environment, also the best approach to scratch the learning aid out of the piles of prospective choice. We are dedicated toward offering an exceptional platform to all our students.
Our faculties at our institute of SSC CGL in Durgapur Offer good infrastructure, highly experienced, and well qualified teachers. We also provide doubt clearing session along with the guarantee of timely syllabus.
Why TIPL Coaching is Undoubtedly the Best Coaching for SSC CGL in Salt Lake?
The quality of teaching is very important to judge an institute. And the quality of teaching is fabulous at our coaching institute. The difficulty level of the SSC CGL examination is quite high and many aspirants fail because they are unable to complete their paper on time.
At TIPL Coaching, we also provide some important tricks and tips to crack the exam with great speed. We focus on quality education preferring a small batch formation that impart spotlight on individual attention.
At TIPL Coaching, we also offer comprehensive study materials along with many practice papers, solved question paper, active doubt session, and also provide mock test series. We give regular as well as crash course, online and offline test series facility for better evaluation of the learning.
There are the different stages that you need to clear to qualify for the various SSC CGL posts. However, our classes of SSC CGL in Bardhaman are definitely a sure shot platform for hopeful students can help in boosting their caliber through continual motivation and guidance at every step!
Join SSC CGL coaching in Kolkata at TIPL Coaching for the top preparation today!