TIPL Coaching ? The Top SBI PO Coaching Provider in Mumbai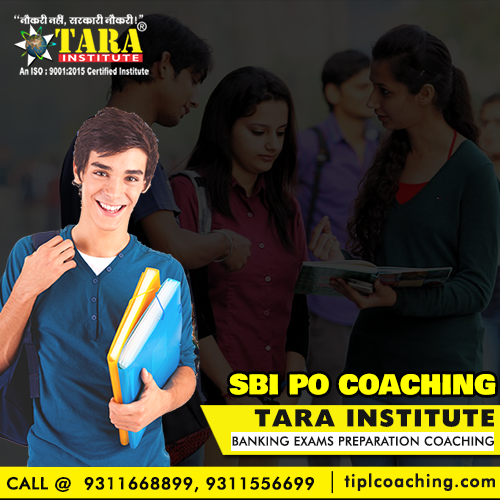 State Bank of India is one of the top public sector banks in India. As we know the banking jobs are the most lucrative ones, working in SBI is a dream for many. However, bagging a job in SBI isn?t that easy, especially the post of SBI PO.
This very post requires potentiality and same amount of knowledge to crack the highly competitive SBI PO exam. This is where SBI PO coaching in Mumbai comes to the rescue of the students provided by the very well-known TIPL Coaching.
If you?re interested in joining a coaching of SBI PO, then you can enroll yourself in our Institute for SBI PO coaching in Nashik also.
There are also other centres of our institute such as classes of SBI PO coaching in Pune, coaching for SBI PO in Nagpur and the Institute of SBI PO coaching in Aurangabad. All the centres are self-sufficient in nature providing the best coaching for SBI PO exam.
Every year, thousands of students opt for bank jobs. However, only the very lucky ones get to bag a position, but SBI PO is more difficult than others. So, TIPL Coaching has taken the responsibility to coach the students for this highly demanding job.
For over years TIPL Coaching has gained the deserved popularity for the SBI PO coaching in Nashik. We are the institute of success and all type of competitive exams, and have created a milestone in SBI PO coaching in Nagpur too.
Why TIPL Coaching is Most Preferred?
There are so many other centers for SBI PO studies, but our institute is unparallel for a number of reasons. One of the reasons is the number of study centers which is highly convenient for our students.
Students can attend the regular course of SBI PO or can go for the part time course as well. We make sure that our students get numerous benefits regarding their studies. Our institute of SBI PO coaching has the best faculty with their unique teaching method. Every teacher at TIPL Coaching takes care that the students get the best coaching for achieving top result in SBI PO exam. Our Institute of SBI PO in Aurangabad is always in news for the top coaching.
Our coaching academy has consistently ranked among the top 5 to top 10 institutes for SBI PO coaching in Pune and even higher at times. We offer crash course at the side of regular course for students.
Although it?s always recommended by us, that the students avail the regular course for a thorough knowledge and deeper understanding. Our tuition center brings the best out of any student who is a SBI PO aspirant. For the sake of the students we also provide, online test series, so that even regular course students can take it up.
However, offline test series are available as well. Classes for SBI PO coaching in Nagpur are an essential one and keeping that in mind, we have designed the best study materials.
Rush to enroll for SBI PO coaching in Mumbai at TIPL Coaching!