Looking for the Best Navy SSR Coaching in Kolkata? Join TIPL Coaching Right Now!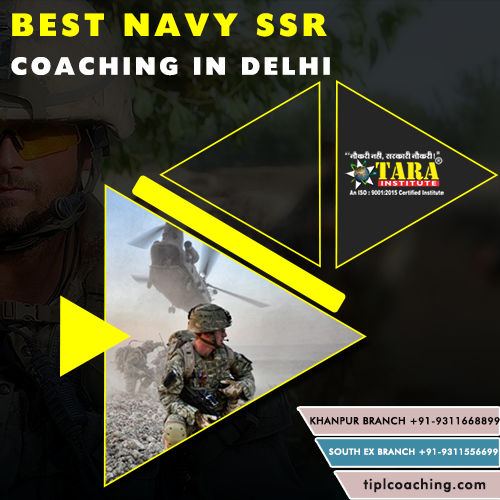 Indian Navy is the most challenging field that offers great career opportunities to the aspirants who apply for the senior secondary recruits jobs. This examination is conducted in the form of a written test, physical fitness test, and medical test that clarifies the eligibility of the candidate for the profile of senior secondary recruits (Indian Navy). Your confidence and our support at TIPL Coaching with the top class Navy SSR Coaching in Kolkata can certainly do wonders.
Every year huge number of students from different corners of the nation takes admission in our coaching institute. We have always stayed faithful to their commitment in the course of recent years to bring decent evaluations. For proper guidance and the best study material, it is vital to choose the right coaching institute for Navy SSR exam. The Navy SSR Coaching in Kolkata at TIPL Coaching is the answer to all your worries. Enroll today.
Advantages of Navy SSR Coaching in Asansol
Our expert faculty provides useful exams tips and guides to cover the entire syllabus in the available time. TIPL Coaching is one of the leading institutes providing coaching classes of Navy SSR in Salt Lake area.
In and around the Kolkata zone, there are several coaching centers accessible. However, for the promising results throughout the year, TIPL Coaching has been known for the best Navy SSR coaching in Asansol. We also have our centers for Navy SSR Coaching in Durgapur, Classes of Navy SSR in Bardhaman, Institute of Navy SSR in Durgapur, and Navy SSR coaching in Kolkata metro.
We also provide offline test series for the Navy aspirants. Our study materials help our candidates to do well in their exams. We aim to provide the best and quality coaching for Navy SSR exams in Salt Lake.
We have a number of study centers in Kolkata which makes it easier for the students to choose their nearest center. Our institute of Navy SSR provides the option of regular course and crash course.
At our coaching academy, students get the advantage of our easy to understand study materials, unique teaching methods, online test series, lower fee, etc. are the additional benefits apart from the best preparation.
Why TIPL Coaching is the Highly Sought Navy SSR Coaching in Durgapur?
Being the leading Indian Navy Coaching Institute in Kolkata, we provide extensive training to the aspiring candidates to acquire officer ranks in top 5 and not in top 10 preferably.
Our professional coaching induces inventiveness, positive energy, and self- confidence among students that take them closer to their goals at our institute of Navy SSR in Durgapur. Scalable results of students over the past years prove its excellence in building careers in armed forces.
We at TIPL Coaching offer all our valued applicants with a comprehensively designed study material that makes our thousands of the students feel confident enough to bear the pressure of the exam.
Rush today to register with us for the best Navy SSR coaching in Bardhaman, Kolkata.