Register at TIPL Coaching for the Coaching of MCA Entrance in Kolkata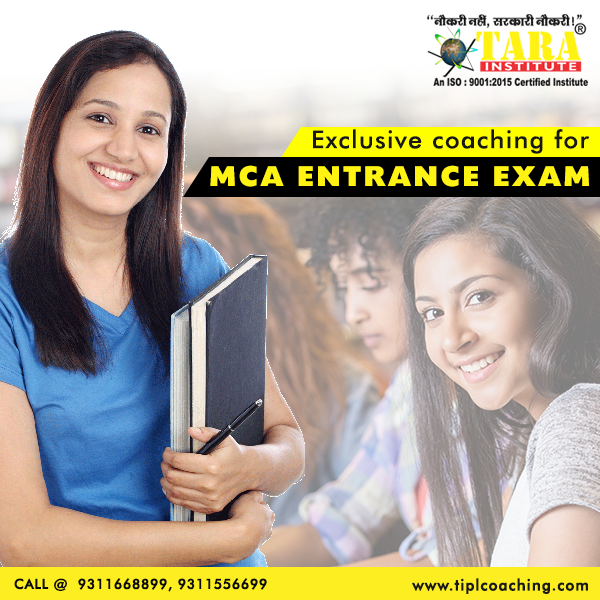 MCA is a popular course among those who are in love with Programming languages. It is a gateway that allows candidates to set his/her foot p in the growing IT industry that makes life highly reputed and fabulous!
These days many are opting for this course as a career option and thus the service sector of India is booming. Enroll at TIPL Coaching for the top Coaching of MCA Entrance in Kolkata for the complete support in preparation of the MCA entrance exam.
Which Coaching Institute is the Best for MCA Entrance in Kolkata?
As the prestigious institutes offering various MCA programs have limited seats to offer the applicants, it becomes really difficult to get admission in your dream educational institute.
A good preparation under the guidance of the experts institutes namely TIPL Coaching is undoubtedly the best institute for MCA entrance in Asansol also. Our institute has been preparing end number of MCA aspirants for years now and also holds a record of consistently delivering the highest student success rate.
You would surely find our qualitative and unique teaching methods to be appropriate and our frequent evaluation tests will ensure that you are well prepared to appear for the upcoming MCA entrance in Salt Lake preparation of the unbeatable quality.
Apart from getting your syllabus completed on time, you will also be open to unlimited doubt clearing sessions, extended student support, and much more. All the aspirants from the country is free to visit our classes of MCA entrance in Bardhaman, Coaching for MCA entrance in Salt Lake, Institute of MCA entrance in Durgapur, Institute for MCA entrance exam in Asansol, and MCA Entrance in Kolkata to gain detailed insights on our MCA entrance coaching courses.
Choose TIPL Coaching to Crack MCA Entrance in Durgapur
You do not have to worry about your future because the country?s top and famous TIPL Coaching is available for you in Kolkata. Now you can attend your classes for MCA coaching in Durgapur with firm determination.
Our academy focuses on what?s important in order to achieve rank in top 10. We believe in smart work and for the same reason we are a center for the excellence, a reputation we?ve achieved across the other centers of the country. You can get enrolled at TIPL Coaching and you will be surprised to see the transformation in yourself.
Our teachers believe in working simple and so they?ve designed the study materials keeping in the mind the ongoing trends in the different law firms and exams.
Our unique teaching methods will make you understand every concept easily. We offer two different types of courses, regular courses and crash courses. Crash courses are short termed supplemented with brush up of what you already know. In both these courses you are provided with study materials and offline test series as well.
We also have the program of online test series where you will get to known the most important topics and case studies. Once you start preparing for MCA Entrance in Bardhaman with us, your chances of securing a rank within the top 5 increases.