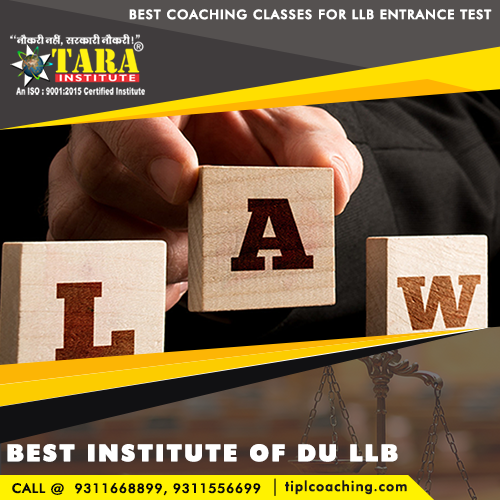 Clearing DU LLB Entrance Exam is certainly a tedious task for all the young male and female aspirants coming from the different educational background. But the top DU LLB Entrance Exam preparation at TIPL Coaching can surely help you crack the entrance exams with DU LLB Coaching in Delhi. By which you can enroll in University Of Delhi in Faculty of Law department.
Enroll for the best DU LLB Entrance Exam classes in Delhi and learn the tricks to solve the complex problems and understand the different sections without more struggles.
Stay prepared to seek admission in your dream law college by cracking your DU LLB 2020 entrance examination by the top DU LLB Coaching in Delhi at TIPL coaching.
Legal profession is one of the most sought after till date and so, requires a good lot of preparation for the L.L.B entrance test Delhi University. At TIPL, we provide targeted coaching for the relevant topics with personalized attention that drives the students towards success. Regular classroom sessions with detailed study materials and useful tips, we ensure that our students do well in the entrance exams with good scores and get entry into their desired law course in the Delhi University.
Our Features:
>• We keep a regular check on the student's performance by arranging tests frequently with the help of the faculty members.
>• We ensure that the entire syllabus is covered within the required interval that includes detailed analysis of the weak students.
>• We help the students to develop a positive attitude towards the entrance exams helping them to move towards success in the long run.
>• We offer a unique learning experience helping the students to stand out in the competition.
>• We employ highly qualified faculty who hand hold the students till they find their way to the admissions successfully.
TIPL is one of the top L.L.B entrance test institutes in Delhi and in India. Our candidates have attained profound success and earned accolades in the form of merits.
Why use TIPL for success?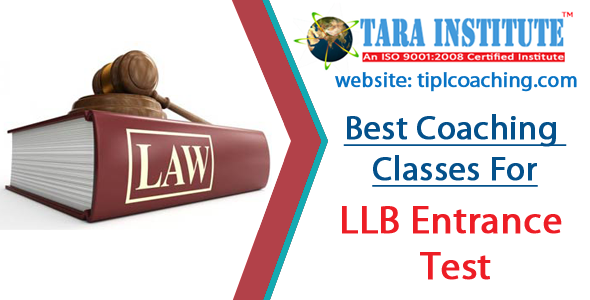 Law is not at all an easy profession. With so much to learn and memorize, it is indeed a tough exam with a low pass out rate. In order to excel and get a sure shot at passing the exam with flying colors, you need an expert hand to guide you through the highs and the lows so that you can understand the exam well before cracking it. Such an insight can be provided to you with an opportunity to learn from the best of mentors at TIPL Institute. TIPL Institute is undoubtedly the best coaching institute and tuition centre for students to prepare for LLB entrance test in Delhi University. Our LLB coaching classes and well-designed study material help students in learning well, while working on their skills too. The basic grasp of Law remains the same. Be it our regular course or crash course, we pay the required attention over each aspirant, testing their progress through the online test series and offline test series. We have our study centres in both Delhi, where the students can join at the earliest.
Law is the set of guidelines and principles (laws) by which a society is ruled, through enforcement by governmental specialists. Law is also the field which concerns the formation and management of laws, and includes any and all. Even basic legal education is very important for all in their daily lives. Basic knowledge of law will help one to realize and tackle several problems, from customer protection to necessary rights. Knowledge of law updates you of your rights and your tasks towards society.
Information about the law enables one to reason out in an adverse condition. For an example, a person who is fixed by a police constable without cause and is threatened arrest will plead with the policeman not to arrest him as he has done nothing wrong. But if he has a little legal information that he cannot be arrested without any warrant, he would behave differently instead of pleading.
There is a reason why we are considered as the best among all the top 10 institutes in the country. To feel the difference and get the much needed win, join us today!