Getting into the Indian Judiciary with the Best LLB Coaching in Mumbai Made Easy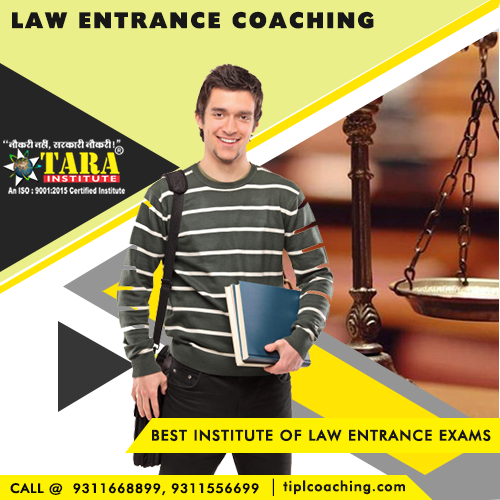 Getting into the judicial system of the country is a dream of many aspiring lawyers. The fancy setting and the success and prosperity are lured by a number of applicants. But placing your foot into the judiciary of the country is a very tedious and hard task.
It requires a lot of hard work, determination, and commitment. You need to study the proper concepts that are the backbone of the LLB exam conducted by the National Law Colleges of the country. No matter how difficult it might sound, the right kind of guidance can easily help you to achieve your dreams. LLB coaching in Mumbai by TIPL Coaching is the best platform to write your success story in the LLB exam of any level. We are known for our classes of LLB exams in Pune.
When it comes to quality coaching, the only tuition centre you can trust is TIPL Coaching. Being the best academy to prepare for competitive exams, we are a very renowned name, an institute of success and continued tradition. Our coaching for LLB exam in Nagpur is attended by a number of aspirants holding the same desire to shine bright in the LLB exams.
With that thought about each and every student in mind, we have established study centres for LLB coaching in Mumbai and an institute for LLB exam in Nashik city. With our expansion of centers in India, now every student can prepare with the experienced faculty and take the advantage of our unique teaching methods at classes of LLB in Pune.
Our classes for LLB preparations and our study materials for the same have helped a number of students in making their successful careers. Our students have achieved the top 10 ranks in the LLB exam making us the top coaching for LLB in Nagpur and LLB coaching classes in Mumbai preparing LLB entrance exams.
We offer our students base with options that make their preparing schedule to be easily followed. With the positive thought in mind we offer our candidates crash courses and regular courses to choose from at all centres including our classes of LLB exam in Pune.
For students who can travel regularly and prepare easily with a good amount of time our institute of LLB in Aurangabad and Institute for LLB exam in Nashik will surely cut their travel time and make them achieve their dream at their local branch only.
LLB exam coaching of TIPL Coaching will surely help you to conquer a rank within the top 5 ranks of the country. With the immense success and repute that our coaching centre has built, we are in process of further expansion after developing coaching for LLB in Nagpur and an Institute of LLB in Aurangabad region.
Aspirants from any part of the nation can follow us regularly to learn about our new centres coming up in the country. For any other information you can visit our study centres and also get enrolled for LLB coaching in Mumbai soon.
Copyright © 2020 tiplcoaching.com - All Rights Reserved