Searching for a Good IBPS Clerk Coaching in Mumbai? Contact TIPL Coaching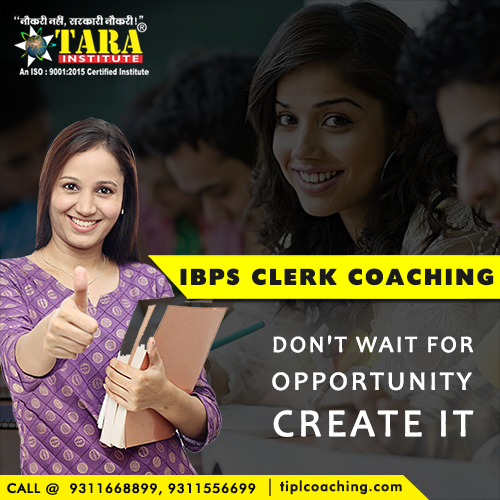 TIPL Coaching has always been considered as one of the leading providers of IBPS clerk coaching in Mumbai by the IBPS aspirants. Every year our institute has ranked between top 5 and top 10 in India which is why our institute is readily preferred by all students.
Our institute for IBPS exam in Nashik has also gained a lot of popularity in the recent times and the same goes with our classes of IBPS in Pune and coaching for IBPS in Nagpur. So, if you are looking forward to take up classes for IBPS clerk exam, then TIPL Coaching should certainly be your first choice.
Nowadays, there are too many options for the students who want to take up a coaching of IBPS in India. This has become highly advantageous for the aspirants. Moreover, we are the top institutes and have many tuition center located at different places which is a great convenience for our students including our Institute of IBPS in Aurangabad.
Our institute of IBPS is open to every student who wants to take up a regular course, part time course or any other type coaching. Apart from these courses, we also offer crash course to the students. We recommend that the students who have time and want to achieve a good rank in IBPS clerical exam they should be attending the regular classes of IBPS clerk exam in Aurangabad or at any of our nearest branch.
However, not all students can give their entire time to join our academy in Nagpur, so for them, we have started a unique teaching method which is the online test series helping in gauging the progress of preparation for your IBPS clerk coaching in Mumbai and other cities.
We have different affordable packages for our students to choose at our institute for IBPS clerical coaching. We also provide offline test series in Pune for the IBPS aspirants. Our study material helps the students to do well in their exams.
We aim to provide the best and quality coaching for IBPS clerk exams. We have a number of study centers in Mumbai which makes it easier for the students to choose their convenient center.
Why TIPL Coaching is the Best?
We at TIPL Coaching focus on imparting quality coaching to our students so that they are able to succeed in the exams. With the help of our best and experienced teachers, we have been able to achieve this place for coaching of IBPS. Besides, providing quality coaching, we organize classes of doubt clearing and all the other necessary help regarding the IBPS clerk and other exams.
Our institute for IBPS clerical coaching offers the special guidance to the students so that they come out with flying colors. So, if you are searching for an institute of IBPS coaching in Nashik, do not hesitate to contact us.
Candidates can find us (TIPL Coaching) online for more information on our unmatched IBPS clerk coaching in Mumbai city.