Civil Service Coaching in Delhi, UPSC Coaching in Delhi, Union Public Service Commission Preparation
Civil Service Examination Preparation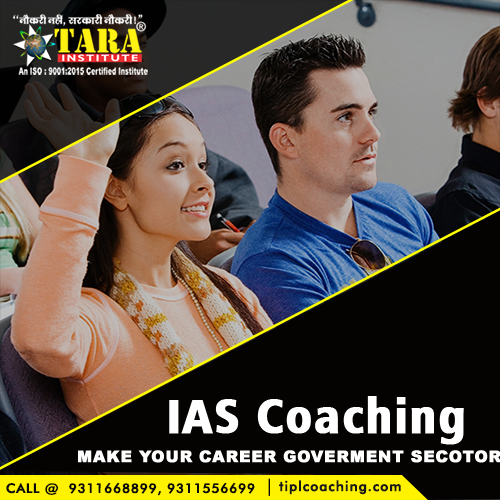 TIPL Coaching is one of the best Civil Service exams Coaching in Delhi has worked as a producer of Civil Service previously. Many scholars of India have been selected and now working within various department of UPSC. We have worked hard and prepared the best plan succinctly IPS the highest level of the exam includes not only your academics knowledge but also your sharp mind and the previous manner lessons you have been taught with ethics and standard of basics level. We have the vision to make you in Civil Service Examination. We have the best faculty who make your path easy to easier, then why another one? TIPL Coaching is one of the best civil Service exams Prepartion Coaching in Delhi. The Civil Service Exam is not only challenging in terms of the length of its syllabus, but it is also daunting because of its highly unpredictable nature. And Our Teachers understand this nature of Civil Services examination Pattern and teach the student. They teach the student in that way which easily covers all syllabus.
UPSC Examination Preparation in Delhi
TIPL Coaching - Best Coaching in Delhi for UPSC Exams preparation, the aim of empowering UPSC candidates and UPSC Coaching system of India. Being the primary pillar of TIPL Coaching. Our Coaching Institute has a responsibility to deliver the result oriented UPSC coaching in Delhi. We at TIPL Coaching institute develop our systematic of teaching method for all our students. TIPL Coaching is one of the best UPSC coaching institutes in Delhi. it gives the knowledge of all three faces of the UPSC exam. TIPL Coaching are the best institute to guide the students for UPSC. It also provides the updated and best study material to the student. whith the help of these notes students can easily learn the all-important points or Easily cover all syllabus and he/she cracks the exam without facing a problem.
UPSC Eligibility Criteria for Civil Service Exam
Academic: A candidate holding a graduate degree in any stream is eligible. A final year graduation degree candidate is also eligible to apply provided he/she is able t to submit the passing certificate before appearing for the Preliminary Examination.
Age Limit:

For General category: Maximum age limit - 32 & No. of Attempts - 06
For OBC : Maximum age limit - 35 & No. of Attempts - 09
For SC/ST: Maximum age limit - 37 & No. of Attempts – till age limit
For Disabled: Maximum age limit - 42 & No. of Attempts – till age limit
A candidate in the general category should have attained 21 years of age and should have not attained 32 years.
Advantages with TIPL Coaching providing Classes of UPSC Exams Preparation
Pool of Experienced teaching faculties engaged in classes of UPSC Exams preparation
One-stop destination for the top Coaching classes in India
Facility of regular and crash course. For Civil Services, regular coaching classes is recommended for all
Online test series and offline test series for the evaluation of the preparation
The best civil Services examination coaching classes
Doubt clearing sessions for all
Personal attention to average students attending the civil services coaching classes at TIPL Coaching
Preparation for the written, verbal and personal interviews by experts
Join TIPL Coaching today for the matchless civil services coaching from any part of the nation.
You are sure to reap the good result from the best coaching institute of civil service preparation at TIPL Coaching.
Civil services coaching is a big respective job in India. This is because a large number of TIPL Coaching candidates come to Delhi to enroll them in one such institute. They are motivated by the fact that Delhi alone has to the best coaching colleges in India.
Remember who you are on viewpoint to select between the best UPSC Coaching centre in Delhi, mid the fact to differentiate between those that are yield making shops or there is individual passion of the tutors involved in setting up such academy.