Get Assured Success in CDS Exam with the Ultimate Preparation from TIPL Coaching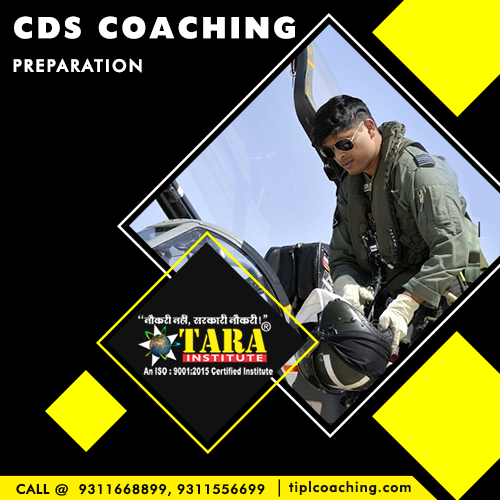 You cannot achieve true success until and unless you try and strive for it. When it comes to defence practices and CDS exam preparation you need to achieve that extra edge with all your determination and working hours.
No job and service is more dedicated and more aspiring than getting your life sorted in the defence sector of our country. With your wings spread high and your aim in the sky you can achieve anything with true success by the CDS coaching in Mumbai only at TIPL Coaching.
If you want to achieve sure success in your next CDS attempt, the only door you should knock at is the TIPL Coaching. After achieving great results in our Delhi branch, we - TIPL Coaching have initiated our branches for CDS coaching in Mumbai and an institute for CDS exam in Nashik.
Now you can go for the assured success in your coaching for CDS exam. We have earned a reputation of being an institute for turning dream into success. Amongst the entire center offering such services we are one of the best institutes of defence exam in India. Now students can attend our classes for CDS exam in our institute of CDS in Aurangabad city.
Our reputation is established because of our years of hard work and determination which is illustrated in the previous year?s result. Our institute for CDS exam in Nashik is doing extremely well.
You can pick up any exam result and you will see that the top 10 ranks are mostly achieved by the students of our academy only. With the aim of offering better coaching we have inaugurated our classes for CDS coaching in Nagpur along with the coaching classes for CDS in Pune.
Our institute is one of the best institutes for defence exam preparation in India. Our institute is known for our top coaching in classes of CDS in Pune owing to our unique teaching methods and our carefully written study materials.
TIPL Coaching is known for the coaching in reference to various government sector exams and has truly impressed its image among the other coaching centers in the nation. Today students are benefited by our classes of CDS exam in Pune and CDS coaching in Mumbai metro city.
We accomplished it by our courses carefully made in order to suit the needs of our students. We have two different courses including crash courses and regular courses.
Not only this, but we have also started our offline test series and online test series pattern for those who want to revise their curriculum in an easy way. We are known for our classes for CDS in the entire country with our centers in Maharashtra offering students with wings to fly with our institute of CDS in Aurangabad along with coaching for CDS in Nagpur.
All our valued students can explore our web pages online and enroll for CDS coaching in Mumbai at TIPL Coaching (TIPL) and for sure short successful journey. Enroll today!