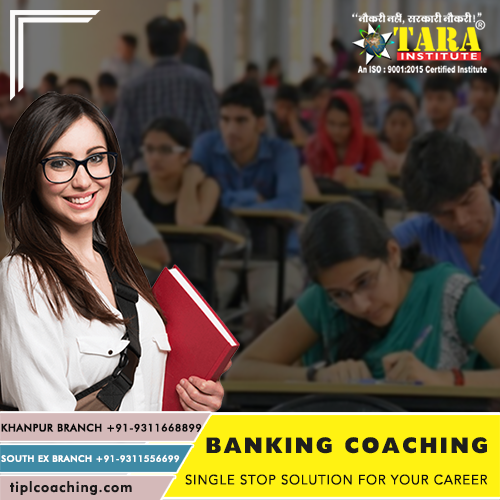 Coaching institutes for banking plays a very essential role in the enhancement of our student?s career. The objective of the banking coaching in Kolkata is to accelerate the student?s future by providing them high standards of academic learning, environment, and discipline at TIPL Coaching.
The institutes of banking learning are at banking coaching in Kolkata developing the student?s skill in various academic fields to score high in the competitive level. Students have become very much aware and vigilant about their career in banking field, so they are seeking top knowledge and gain the complete education in their field. We at TIPL Coaching aim at imparting the top banking coaching in Durgapur and other cities in the state.
Our institute for banking exam in Asansol has been among the top 10 institute for banking coaching. Kolkata itself have become a big hub for coaching classes in India. Not only has our institute for banking exam in Asansol provided the required education but also has special infrastructure by which students can learn each and every aspect with full comfort and convenience.
Our classes of Banking in Bardhaman are also having the best teachers and they train the student how to stay calm and confident during exams. Top classes at our regular classes of Banking in Bardhaman are also helping our students to identify their weakness and strengthen them with well-built strategies. The aspirants who want to crack the exam are also ready to pay high tuition fee to our best academy classes.
Our coaching for banking in Salt Lake is almost located in the heart of Kolkata. Many aspiring students go here for their coaching classes of banking. The teachers are very knowledgeable and pay attention to student?s difficulty according to their level of understanding at Coaching for banking in Salt Lake. Our coaching classes use our own developed study material which gives our students opportunity to learn better as they cover whole course and also at the same time explain the concept clearly for students to understand it better.
After completion of the courseware we do vigorous testing of students by giving them online test series and offline test series to solve. In our regular course the students are put through difficult questions so that the students are in habit of attending without any hesitation.
There is an opportunity for crash course also available at our tuition centers if someone is interested in that. Our institute of banking in Durgapur is among the top 5 institutes which are known for the unique teaching methods and study material. Our centers like institute of banking in Durgapur are world best and are luring students from across India, at the same time offering proper guidance and correct information.
Overall our institutes have engaged with a huge number of coaching institutes that are generally contributing in building the career of aspirants in a right way and also grooming the young career aspirants. Students have become more conscious and vigilant towards their career and hence are looking to enroll at our TIPL Coaching for the top Banking Coaching in Kolkata metro city.
Joining TIPL coaching classes in India for TOP Online Coaching for Banking Exam, Get our Online Coaching Classes for Banking and other defence Exam and take the advantage of Free Video Recorded Classes for Banking Exam Preparation, Notes, Books and many more. Try our Top Online Video Classes for Banking.