AFCAT Coaching in Delhi, (AFCAT) Air Force Common Admission Test Preparation, AFCAT SSB & Written Exams Preparation
Air Force Common Admission Test (AFCAT):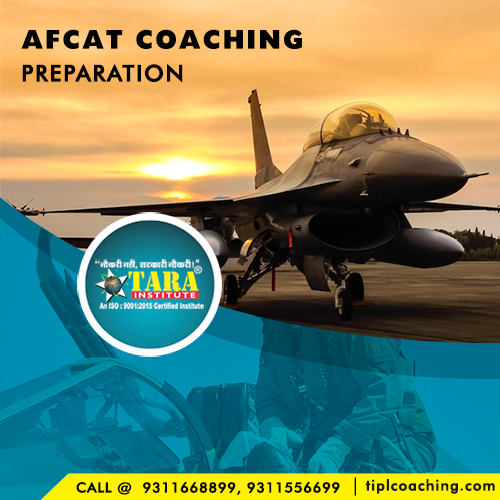 TIPL is ranked between top 5 and top 10 Institutes in India which is why it's one of the Best AFCAT Coaching in Delhi with its encouraging results every year!
TIPL Coaching is the best option for classes of AFCAT Exam coaching in Delhi offering sufficient study material, time-saving tricks, and guidance from experts.
Whether it's the matter of the top Institute of AFCAT SSB or the AFCAT SSB coaching, TIPL? Efficient guidance helps candidates to clear the exams in first attempt.
Rush to enroll with TIPL ? the one-stop destination for gaining the best learning experience and an outstanding result in AFCAT Entrance Exam. TIPL Coaching Providing Free classes for AFCAT SSB on every Sunday by retired army officers. Tipl Coaching have the team of experienced faculties for AFCAT written exam preparation, Faculties are so expert in their own subject for Afcat written examination preparation in Delhi.
TIPL is leading the way by providing the best AFCAT coaching. We offer high quality aptitude coaching to the aspirants and prepare them for the most challenging career stream that directs them to serve the Nation with their courage and dedication.
AFCAT is Air Force Common Admission Test, which is designed to appoint the eligible candidate for various posts in the Indian Air Force.
We have the experienced and well trained faculty to guide the students with the exclusive preparatory lectures and practice papers. This prepares the students to score well in their final attempt. We do offer doubt clearing sessions and performance appraisal program that monitors a student's performance ratio in a timely manner. Our unique teaching method is our advantage and with that said, we offer the best guidance through our regular course as well as crash course.
Indian Air Force (IAF), issues online application form for Air Force Common Admission Test for the courses, commencing soon this year.
Basically AFCAT stands for well-known Air Force Common Admission Test. This is a very prestigious job and thus highly competitive. AFCAT is conducted by the Indian Air Force for selection of officers in all branches of the IAF (except medical and dental).
Join TIPL for AFCAT Coaching in Delhi. . Ours is one of the leading top 5 coaching institutes located in Delhi. It is indeed the best coaching for AFCAT in Delhi join today and feel the improvement.
Numerous job opportunities are available in the defense sector. Every year, a number of job applications are received and lakhs of students opt for career in defense.
Regular Course for AFCAT-1/2020 going to start from:-
---
Top AFCAT Coaching In New Delhi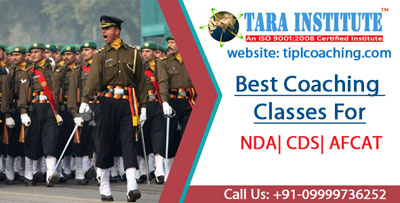 We at TIPL Coaching Institute provide you an excellent and new age AFCAT coaching in Delhi at affordable fees. Being a reputed coaching institute, TIPL Institute Delhi keeps a close eye over maintaining the quality of the study. We hold experience and the best faculty that teaches you to provide you with the much needed competitive advantage. To make study beneficial and interesting, weekly test series, tutorials, study material and books are served. To raise the standards of the student's knowledge, doubt clearing session is also organized from time-to-time. For taking coaching for AFCAT, TIPL Institute is the perfect place. So, there is no need to contemplate more as it is time to take steps to win your success. Since we have been serving in this field for a long time, we hold the expertise and the required in depth knowledge to assist you. Our tuition centres in Delhi are well equipped with the required faculty and facilities to provide the students with the needed edge.
At TIPL, we provide you with the winning edge that can help you get better marks in the competitive exam of AFCAT. AFCAT happens to be one of the most prestigious exams in the nation and hence simple hard work wouldn't be able to get you a spot. However once you are done with our modules and approach our experienced faculty for the assistance, you give your career the right boost that it had been missing for so long. For several years, TIPL has been one of the most preferred names in AFCAT coaching in Delhi. We have successfully helped several candidates clear the exam with high ranks and marks.
If you are ready to make your efforts count and would like to climb the ladder of success to achieve your goal, contact us, one of the top 10 academies for AFCAT tuition now and join our comprehensive program specially designed to provide complete assistance in clearing the AFCAT exam. You can also opt for our online test series or offline test series to test your potential and seek counseling.
AFCAT is the Air Force Common Admission Test conducted by the Indian Air Force twice each year. After clearing the AFCAT, one has to go for the SSB interview conducted by the Air Force Selection Board. If you need to clear the AFCAT, then you need to look for a good coaching institute for proper training. The TIPL Coaching is one of the eminent coaching institutes that provides excellent coaching for AFCAT training. We are counted amongst the top 5 AFCAT coaching institutes in New Delhi (India). We have the highest pass percentage. In order to make for this exam, one has to maintain a routine of regular study. A fixed coaching class will help you in maintaining this routine.
How To Prepare For AFCAT?
The AFCAT examination contains of 100 questions carrying 3 marks each. You have to prepare for different subjects in order to clear this exam. The major subjects that you have to study for this exam are English, General Knowledge, General Science, Math, Reasoning, History, Geography, Indian Polity, Economics and Current Affairs. The results are professed four to six weeks after the exam.
Through AFCAT a candidate can apply for Flying Branch, Ground Duty Branch and Technical Branch of the Air Force.