Soar High with the Equipped AFCAT Preparations at TIPL Coaching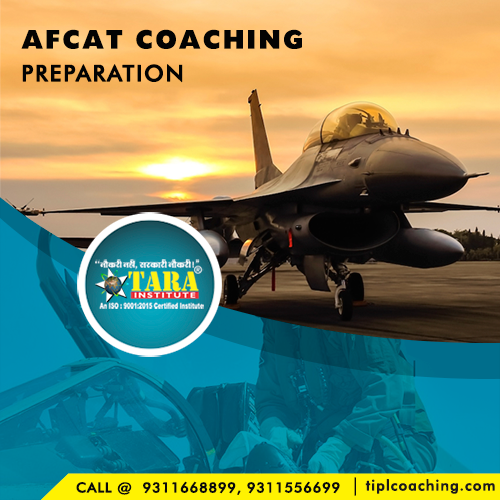 Who doesn?t like the idea of being versed with his/her dream and achieving it in his/her first attempt? Whether, it is the air, water or land, Indian Defence system is regarded as one of the best and strongest ones in the world.
Now-a-days there are a lot of centers that claim to meet your needs and provide you with assured success in your AFCAT exam. But nobody can beat the success ratio of TIPL COACHING. We are the acclaimed institute for classes of AFCAT exam in Pune, coaching for AFCAT in Nagpur, an institute of AFCAT in Aurangabad and now we are in continuous process of expansion across the nation with the AFCAT coaching in Mumbai also.
We have earned a reputation amongst the other tuition centers in India mainly because of our top results and being an institute for nurturing young talent and providing the right direction for our students. For the students of Maharashtra our coaching for AFCAT in Nagpur and AFCAT coaching in Mumbai is also a better option. No matter how tough the ride might be and what obstacles our students face, we have also triumph the institute of the reputation it deserves.
We are one of the best academies for coaching of government and defence sector examinations. Pune based students can enroll for the classes of AFCAT exam in Pune. You can easily relate us by just having a glance at the last few year results where the top 10 ranks have been secured by the students of our centres in India.
As a part of expansion we have our institute for AFCAT exam in Nashik and an institute of AFCAT in Aurangabad city. Not only this, but our center for classes of AFCAT in Pune is growing at a very fast pace and has truly managed to surpass the results of all the other centers. With TIPL Coaching, your ward?s future is secured because the experienced faculties with their carefully inscribed study materials and unique teaching methods understand the need of every student is different and deal personally to overcome their weaknesses.
Our centre for coaching for AFCAT in Nagpur and others in the country runs crash courses and regular courses in order to suit the needs of our students. Not only this, but we have also introduced our online test series and offline test series to help students achieve that extra edge in their AFCAT (Air Force Common Admission Test) exams.
Our acclaimed success has made us enlist our name in the top 5 coaching centers in the country. Our classes for AFCAT exam have created winners in the state of Maharashtra as well. Our legacy of coaching for defence sector exams, continue to outshine our institute of AFCAT in Aurangabad and an institute for AFCAT exam in Nashik region.
For more information visit our dedicated website TIPL Coaching and get yourself enrolled today for the incomparable AFCAT coaching in Mumbai- the education hub.